Montaillou, in the French Midi-Pyrénées. The town is best known for being the focus of Emmanuel Le Roy's study of heresy in medieval France.
I enjoyed reading Brodie Waddell's post on microhistory yesterday (if you don't follow the many-headed monster already, you should – the blog is not strictly in my era, if you like, but is well worth a read for the interesting angles to approach history from. Their symposium on history from below was excellent). As he mentions, it's partly in response to Guldi and Armstrong's History Manifesto which has caused such a stir amongst historians of late – their call to focus on macrohistory and the longue durée seems to go against the pointillist focus of traditional microhistory.The debate has been thoroughly covered by Modern British Studies at Birmingham, so I won't rehearse it here. I was surprised by the dig at microhistory however, and it seems that its purpose has been misunderstood. Brodie outlines it well: microhistory isn't just about taking a small timeframe, or a hyper-local case study and that's that; rather it's a way of using some everyday detail to dig at the big picture of an epoch, area or mentality.
If you believe Wikipedia, you'll see that microhistory as a movement began in Italy in the 1970s, and Carlo Ginzburg and Giovanni Levi probably remain the most famous microhistorians. But the mention of Le Roy Ladurie's Montaillou seems, to me, to fit the idea into a larger process. The book's subtitle suggests a tiny specialisation: heresy and Catholicism in a French village over a span of thirty years (1294-1324). But the Penguin version in front of me also has a somewhat excitable endorsement from Michael Ratcliffe that this is "a classic adventure in eavesdropping across time." It's more than just a specialist study: it brings in the big picture of political, religious and social life in the 13th century, but more, how that developed over time, even from the beginnings of man's inhabitation of the mountains.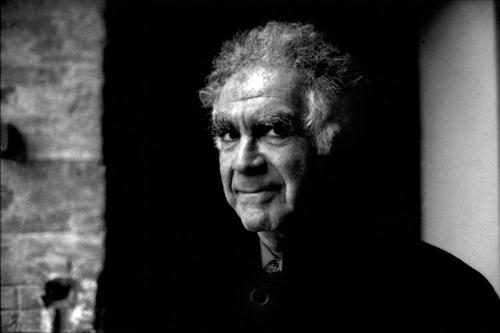 That puts the book firmly in the tradition of the Annales School, pioneers of the longue durée. You might struggle to describe Braudel's wonderful Mediterranean as microhistory, but isn't choosing a small case study very much along the lines of Bloch's The Royal Touch? In this case, Bloch takes a very niche subject, the royal ability to heal scrofula, and weaves a whole world of quasi-religion and superstition into political and social history over time.
Microhistory also evolves its own perspectives – I find the ideas behind Alltagsgeschichte very interesting: whereas Ginzburg may, for instance, take a single miller's family in sixteenth century Italy, this approach (pioneered by Alf Lüdtke) styles itself as microhistory of everyday life – no big events perhaps, but using a tiny case study it's possible to look to larger spheres of political and cultural life.
It may turn out that that's what I'm trying to do, although I didn't set out with that in mind. Rather than the general urban morphology or social life of a whole town that occupies most urban historians, I'm particularly interested in one small neighbourhood. It's not even a representative one, being the noted slum of an industrial city, but I'm certain that I can reconstruct some of the daily lives and goals of its inhabitants, even though they didn't leave much of their own record. I don't know if it counts as a microhistory, an Alltagsgeschichte or what, but I'm pretty excited for getting stuck in nonetheless.